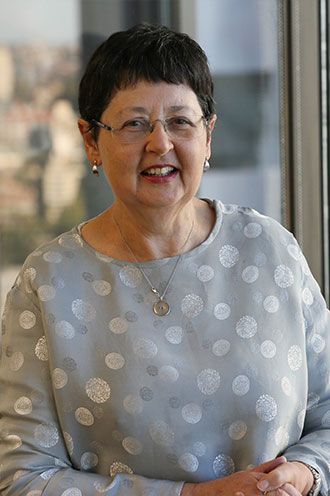 Vicki Telfer
Deputy Secretary People Strategy Group
Vicki Telfer has been leading the Industrial Relations (IR) Group since October 2010 as its Executive Director. Prior to her current role Vicki was at WorkCover for over 10 years, with the last six in the role of General Manager Strategy and Policy oversighting several reform projects.
In her current role, Vicki leads NSW public sector industrial relations and has a key role in significant national industrial relations matters and NSW long service leave schemes. A key part of the work of NSW IR is providing information, advice and assistance to small and medium sized employers on their IR obligations.
In her Executive Director role Vicki also chairs the two NSW portable long service leave scheme industry committees.
Vicki has a Master of Public Affairs and Master of Administrative Law and Policy, both from the University of Sydney. Vicki also holds a Bachelor of Science and a Graduate Diploma of Education from the University of New England.