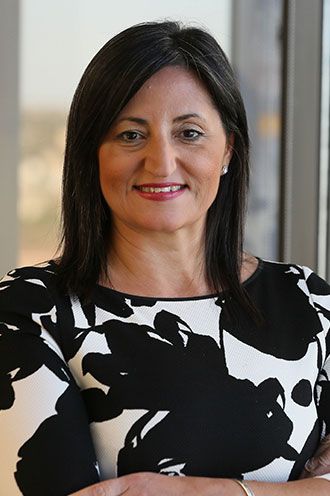 Sonia Kammel
Deputy Secretary Corporate Services Group
Sonia Kammel is the Deputy Secretary of NSW Treasury's Corporate Group, looking after the Finance, IT, Risk, Audit, EMS and Communications functions. Since stepping into the role in early 2016, Sonia has demonstrated great strategic capability, leadership and commerciality – particularly in the negotiation of the PwC and Oracle contracts for FMT.
Prior to this role Sonia held the position of CFO for NSW Treasury, where her accountabilities included both Finance and Procurement.
Sonia has over 20 years' experience across the Banking and Financial Services sector. She has held several leadership roles across the industry, including, Executive Manager Global Markets and Treasury at Commonwealth Bank of Australia as well as, CFO of a privately owned Wealth Management company.
A significant amount of Sonia's experience across the private sector was focused on the transformation of finance functions into a trusted and valued business advisor, essentially moving the line function to a more 'forward looking' business partner that provides financial, business and strategic value to the business.